Ibanez BTB Standard 5 String Bass Guitar in Dragon Eye Burst Low Gloss - BTB765DEL-DISCONTINUED AND OUT OF STOCK
This item is out of stock.
Reserve one now. We will contact you with an estimated delivery date. Questions? Contact us here.
CONTROLS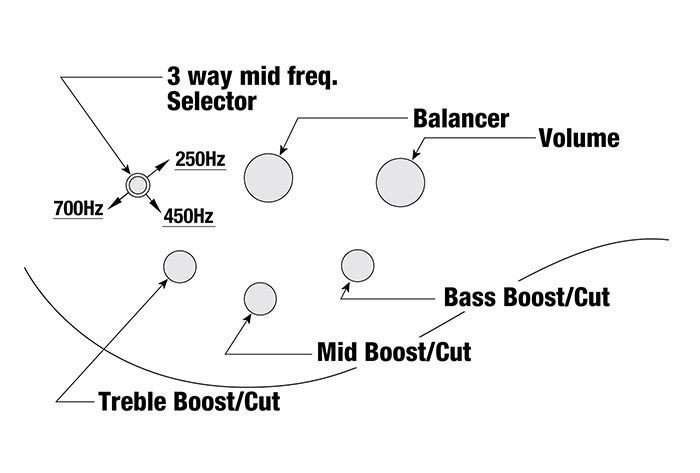 Features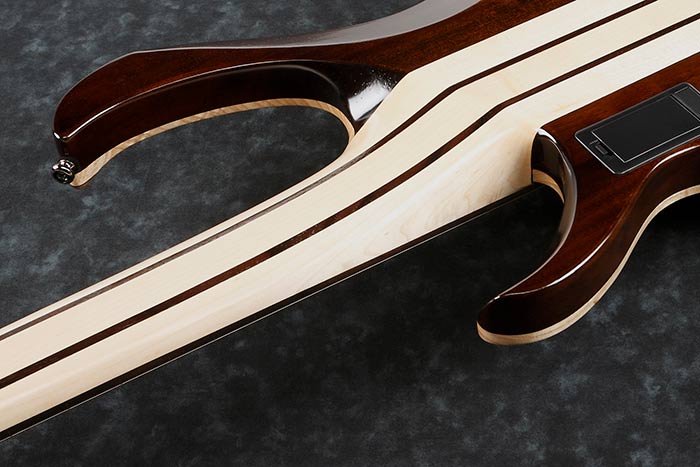 5pc Maple/Walnut neck with Graphite reinforcement rods
The 5pc Maple/Walnut neck provides tonal clarity and superior attack.  The Graphite reinforcement rods provides massive sustain and excellent stability.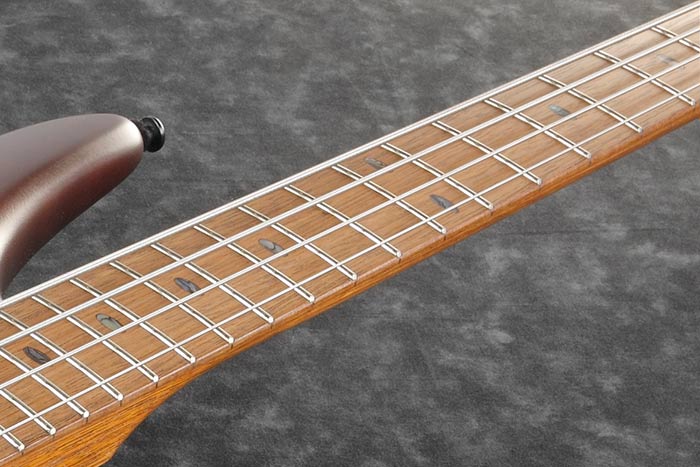 Rosewood fretboard
Rosewood provides a well-balanced solid tone with a focused mid range.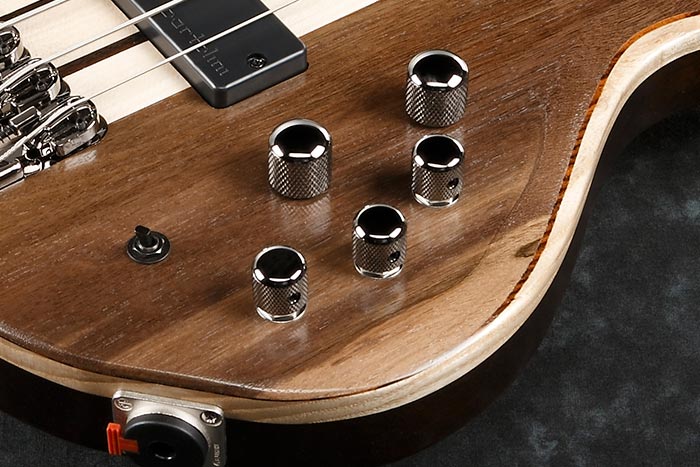 Ibanez Custom Electronics 3-band EQ w/Mid frequency switch
Ibanez Custom Electronics 3-band EQ is our latest refinement on the concept of simple, straightforward, no-nonsense EQ control. The Boost and Cut for the Mid Control are each centered on slightly different frequencies, an innovation that delivers a preset range of the most favorable bass tones.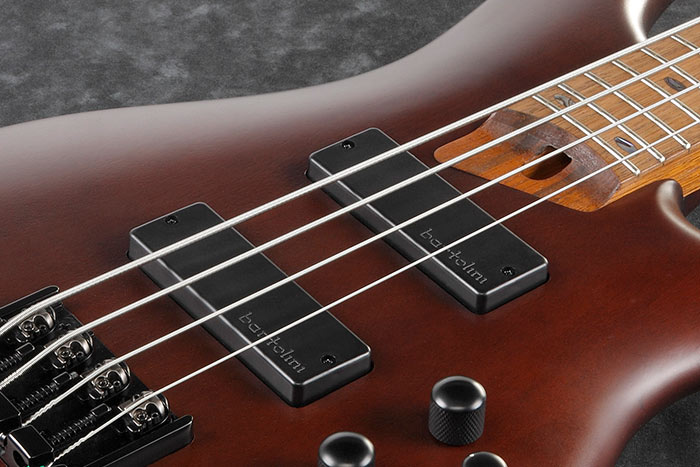 Bartolini® BH2 pickups
The Bartolini® BH2 pickups provide a tight bottom-end, punchy mid-range, and smooth response. The dual-coil style configuration maximizes articulation and a long blade pole piece widens the magnetic field, providing balanced string-to-string pickup response.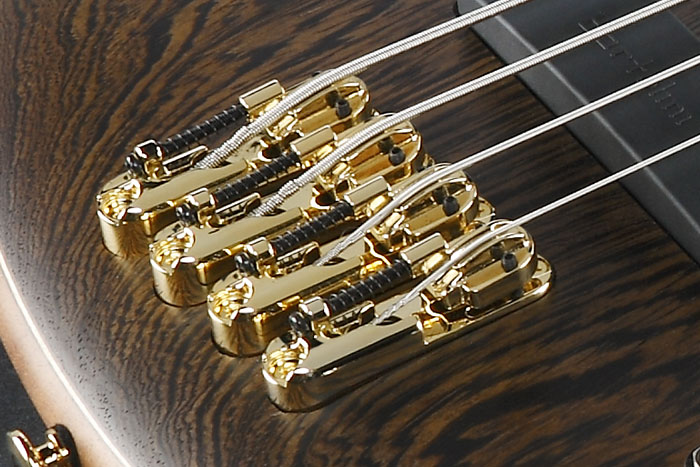 MR5 bridge
The Mono-Rail V is the ultimate bridge for bass string isolation. Each bridge is independently and securely locked down to the body for maximum vibration transfer without interference.