PRS SE Tremonti Standard Electric Guitar Tremolo in Black | DISCONTINUED AND OUT OF STOCK - STTRBL
This item is out of stock.
Reserve one now. We will contact you with an estimated delivery date. Questions? Contact us here.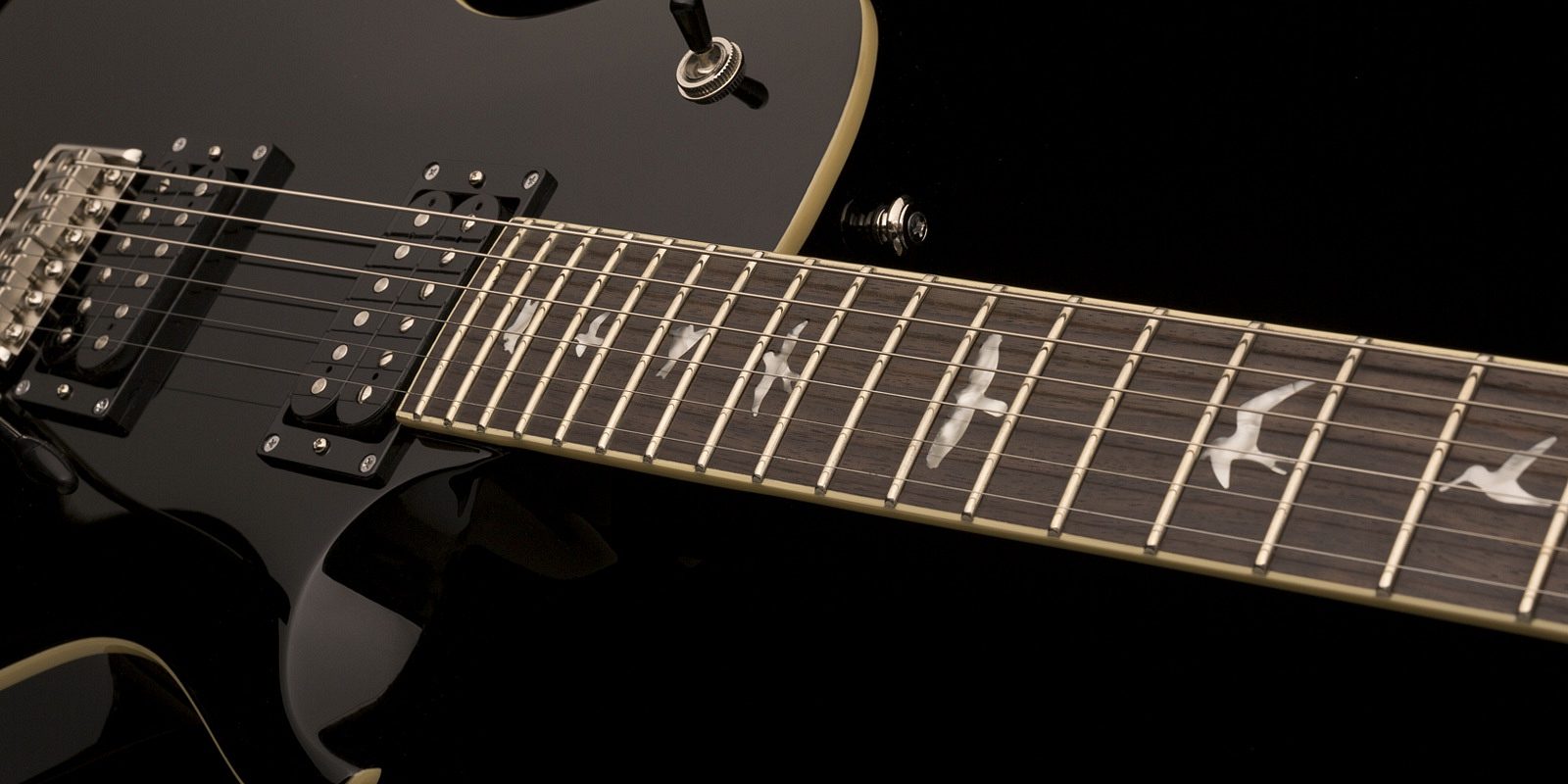 Ready to Rock
"I'm excited to re-introduce my signature SE Standard model, giving players all the features I demand with the most affordable guitar yet." - Mark Tremonti
The PRS Mark Tremonti Standard has a powerful voice that is well suited to heavy rock rhythm playing and melodic, soaring leads. The Tremonti "S" pickups and dual volume and tone controls allow players to dial in a wide variety of tones, never losing this model's signature articulate aggression.
Additional appointments include an all-mahogany body, rosewood fretboard with PRS bird inlays, as well as a Wide Thin maple neck and trem-up route, making the SE Mark Tremonti Standard fast, fun, and hard to put down.
"With so many aspiring players struggling to stick with guitar past the first year, we knew we wanted to deliver an a affordable, quality guitar that players didn't have to fight. We want the guitar to inspire you to play; it can't be something you have to worry about staying in tune or simply working right. So while the [SE] Standards are our most affordable guitars to date, that doesn't mean we compromised on tone, versatility, playability, or reliability," said Jack Higginbotham, COO, PRS Guitars. "We're proud to offer these guitars to the world."