DEMO - Taylor GC American Dream Crelicam Ebony Blacktop Acoustic Electric w/Soft Case - AD12EBT | DISCONTINUED AND OUT OF STOCK
This item is out of stock.
Reserve one now. We will contact you with an estimated delivery date. Questions? Contact us here.
OVERVIEW
Named after the guitar shop where Taylor Guitars was founded in 1974, the American Dream® Series reflects the principles of innovation and resourcefulness that have always helped Taylor get through challenging times.
Facing the global COVID-19 crisis, we found ourselves again challenged to invent our way out of a mess. Making music felt more important than ever, and yet we knew many folks would have less to spend on a new guitar. So, we thought, how can we pack all the essential ingredients of a great guitar into a pro-level instrument and make it more affordable?
With the American Dream Series, we're proud to introduce the lowest-priced solid-wood, US-made guitars in the Taylor line. V-Class bracing and our signature playability deliver premium performance, while the appointments were streamlined to fit the function of these guitars. Designed for the times, these guitars have everything you need, and nothing you don't.
Solid Wood
A guitar made with a top, back and sides of solid wood will produce the most tonal complexity and become increasingly richer, more resonant, and more responsive as it ages.
V-Class Bracing
Our revolutionary internal architecture is like a finely engineered sonic engine. Notes are stronger, longer sustaining, and more in tune with each other, producing a more musical sound.
American Made
Our state-of-the-art factory headquarters in California, where our product development team operates, offers the highest levels of manufacturing sophistication and craftsmanship expertise.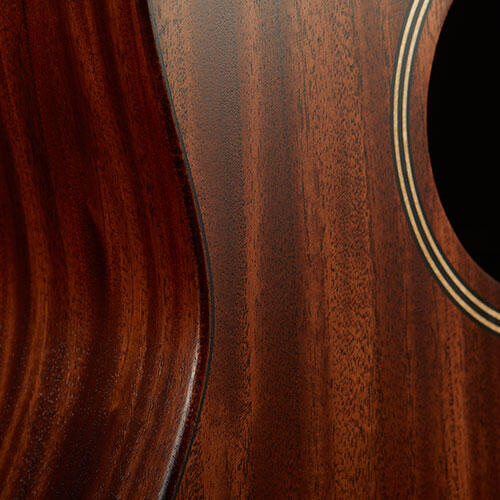 Chamfered Edges
Smoothed edges around the body of the guitars translate into a more comfortable feel for your picking arm.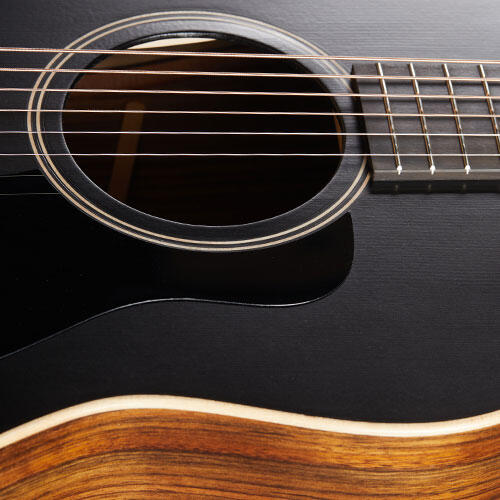 Thin Matte Finish
At .002 inches, our thin finish optimizes the acoustic resonance. Visually, it fits the guitar's elemental aesthetic.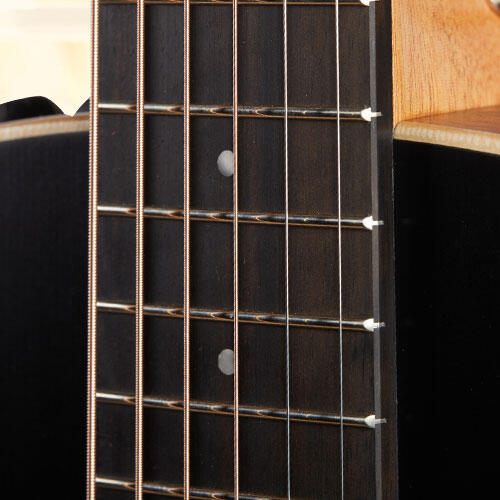 Simple Appointments
Dot inlays and other distilled detailing reflect our desire to offer players both a great music tool and a great value.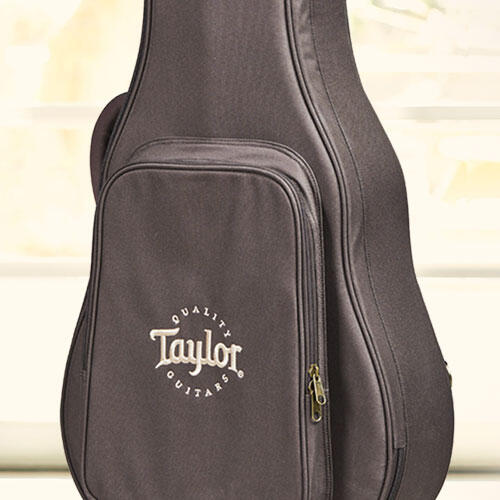 Taylor AeroCase™
The best of both worlds: all the protection of a hardshell case with material construction that's a fraction of the weight.