Ibanez BTB Bass Workshop 5 String Bass Guitar in Cerulean Blue Burst - BTB845CBL
This item is out of stock.
Reserve one now. We will contact you with an estimated delivery date. Questions? Contact us here.
neck type: BTB5

 

5pc Maple/Walnut

Neck-through w/Graphite reinforcement rods

top/back/body: Poplar Burl top

Ash/Okoume wing body

fretboard: Jatoba fretboard

Abalone dot inlay

fret: Medium Stainless Steel frets

number of frets: 24 (+ zero fret)

neck pickup: Bartolini® BH2 neck pickup

Passive

bridge pickup: Bartolini® BH2 bridge pickup

Passive

equalizer: Ibanez Custom Electronics 3-band EQ w/ 3-way Mid frequency switch

factory tuning: 1G,2D,3A,4E,5B

strings: D'Addario® NYXL45130SL

string gauge: .045/.065/.080/.100/.130

hardware colour: Cosmo black

NECK DIMENSIONS

b : Width 76mm

 

at 24F (+ zero fret)

d : Thickness 22mm

 

at 12F

CONTROLS

OTHER FEATURES
Features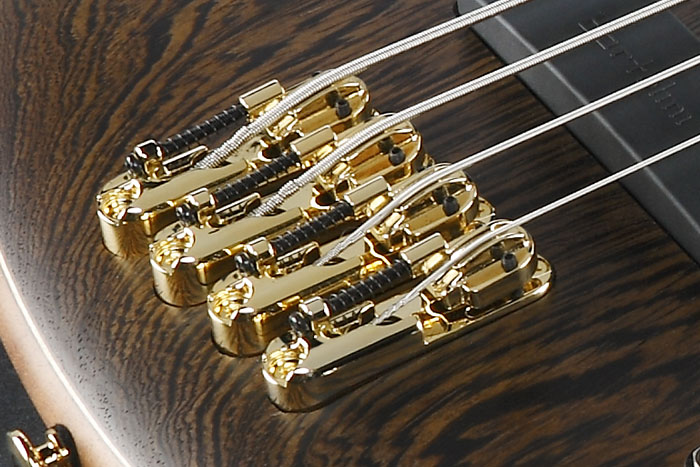 Mono-rail V bridge
The Mono-rail V is the ultimate bridge for bass string isolation. Each bridge is independently and securely locked down to the body for maximum vibration transfer without interference.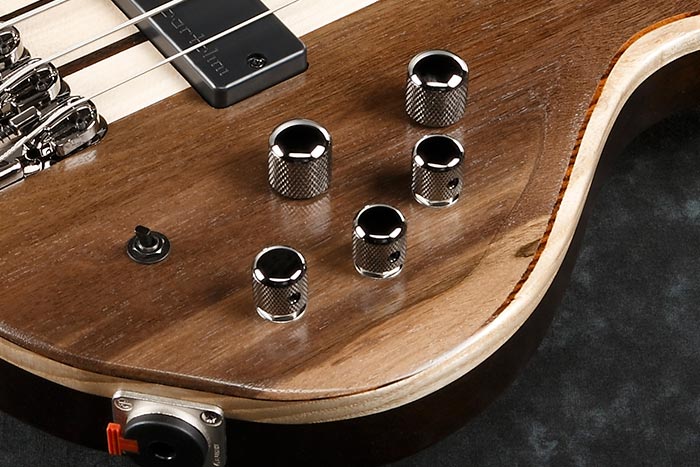 Ibanez Custom Electronics 3-band EQ w/Mid frequency switch
Ibanez Custom Electronics 3-band EQ is our latest refinement on the concept of simple, straightforward, no-nonsense EQ control. The Boost and Cut for the Mid Control are each centered on slightly different frequencies, an innovation that delivers a preset range of the most favorable bass tones.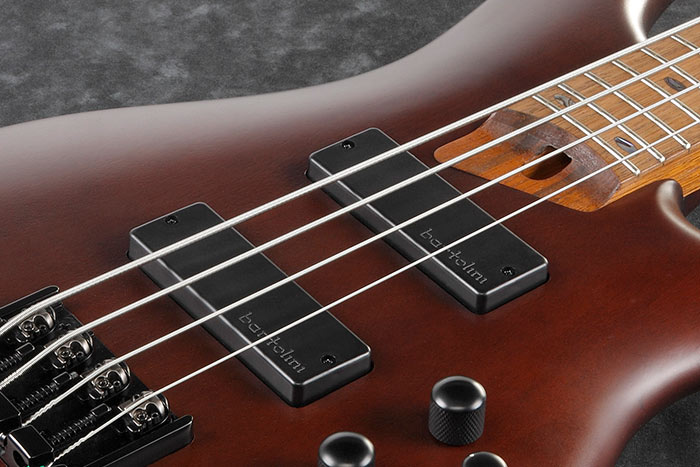 Bartolini® BH2 pickups
The Bartolini® BH2 pickups provide a tight bottom-end, punchy mid-range, and smooth response. The dual-coil style configuration maximizes articulation and a long blade pole piece widens the magnetic field, providing balanced string-to-string pickup response.