Ibanez S Axe Design Lab Multi-Scale Electric Guitar in Rose Gold Chameleon - SML721RGC
This item is out of stock.
Reserve one now. We will contact you with an estimated delivery date. Questions? Contact us here. SPECS

neck type

Wizard

5pc Maple/Walnut neck

top/back/body

fretboard

Rosewood fretboard

Off-set white dot inlay

fret

Jumbo JESCAR EVOgold™ frets

number of frets

bridge

string space

neck pickup

Q58 (H) neck pickup

Passive/Ceramic

bridge pickup

Q58 (H) bridge pickup

Passive/Ceramic

factory tuning

strings

string gauge

.010/.013/.017/.026/.036/.046

hardware color

NECK DIMENSIONS

Scale :

648mm - 635mm

/25.5" - 25.0"

a : Width

b : Width

c : Thickness

d : Thickness

Radius :
SWITCHING SYSTEM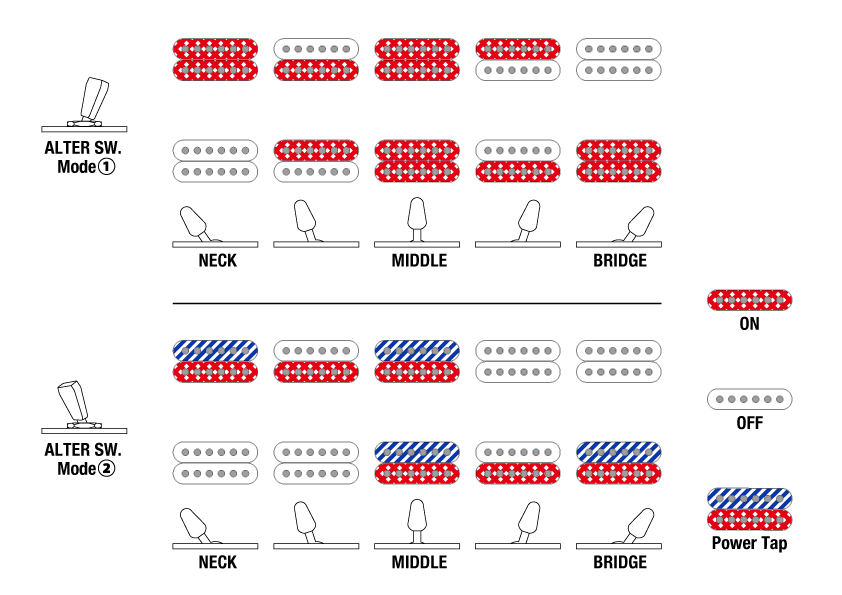 CONTROLS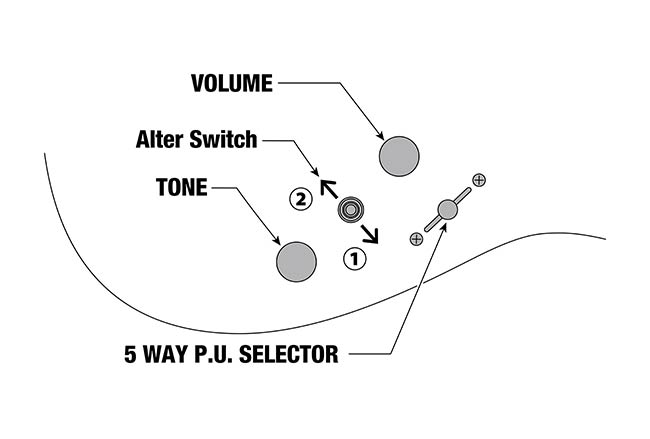 OTHER FEATURES
Gotoh® MG-T locking machine heads

dyna-MIX10 switching system w/Alter Switch

Luminescent side dot inlay

FEATURES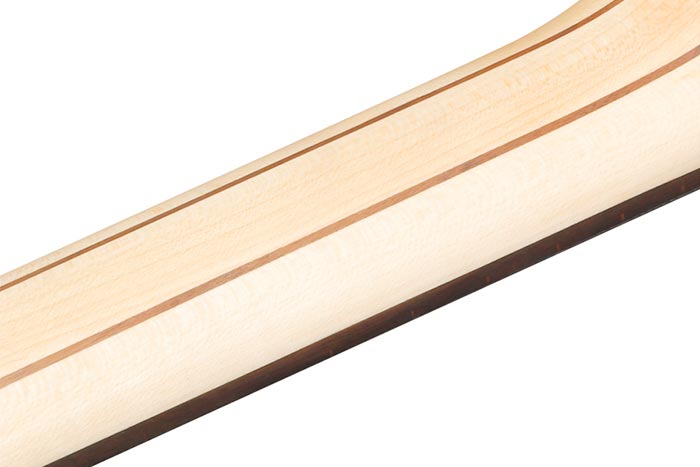 Wizard 5pc Maple/Walnut neck
Ibanez's thin, flat and fast Wizard neck is strong and sturdy and offers unlimited playability for demanding players.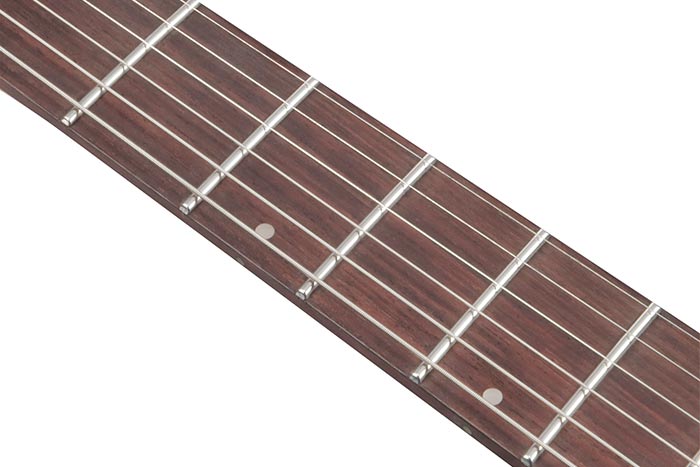 Rosewood fretboard
Rosewood fretboard provides a well-balanced solid tone with a focused mid range.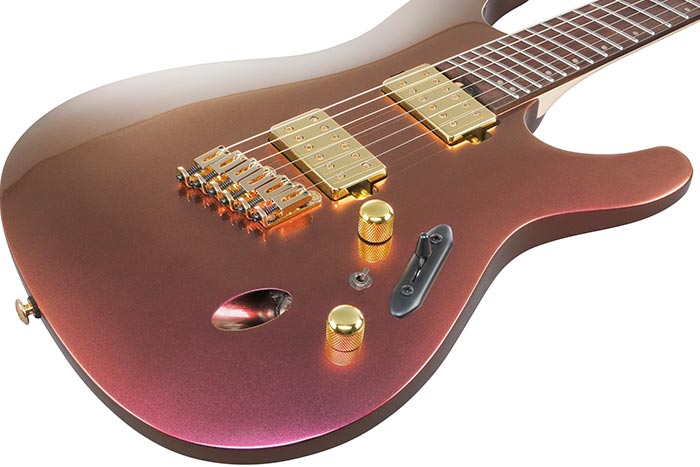 Nyatoh body
Nyatoh used as the body wood provides a rich mid-low end.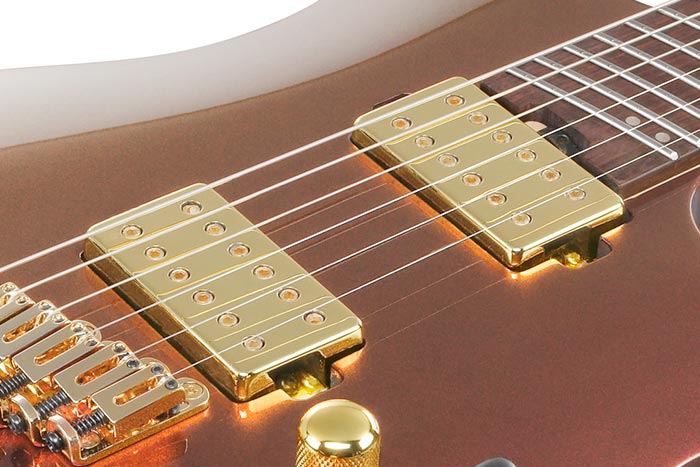 Q58 H-H pickups
Q58 pickups are designed specifically for use in headless guitars. They provide a clearly defined sound, facilitating excellent tonal balance through all frequencies. The lows are powerful without being muddy, and the highs are bright and clear, but never harsh. As a result, every single note within the chord structure is well defined, and clearly audible. These pickups, with their tonal balance, and extremely low noise performance, work extremely well with both digital and analog effects.
Mono-rail bridge
Designed for both stability and sustain, the innovative Ibanez Mono-Rail bridge minimizes cross-talk between strings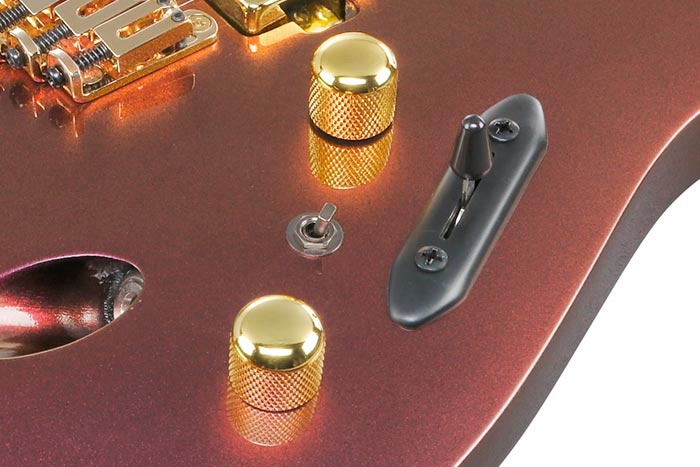 dyna-MIX10 switching system with Alter Switch
The dyna-MIX 10 offers ten sound variations and can easily switch from humbucker and single coil modes with the mini switch. The power Tap mode provides a realistic single coil sound despite its two humbucker pickup layout.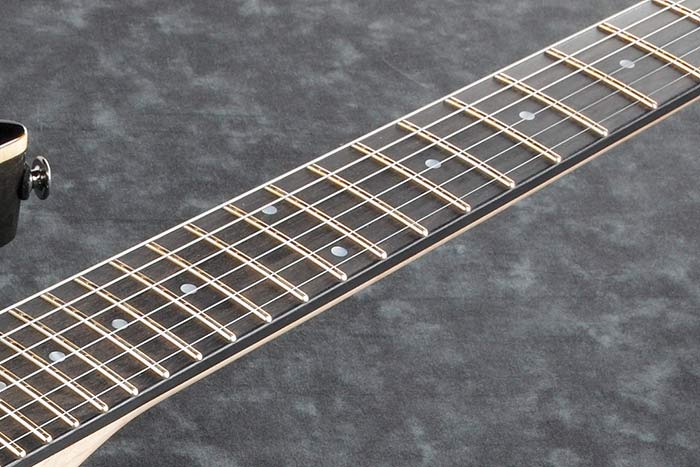 Jescar EVOgold™ frets
Jescar EVOgold™ frets are known for their bright tone, gorgeous gold appearance and player-friendly features such as long durability and smooth note bending.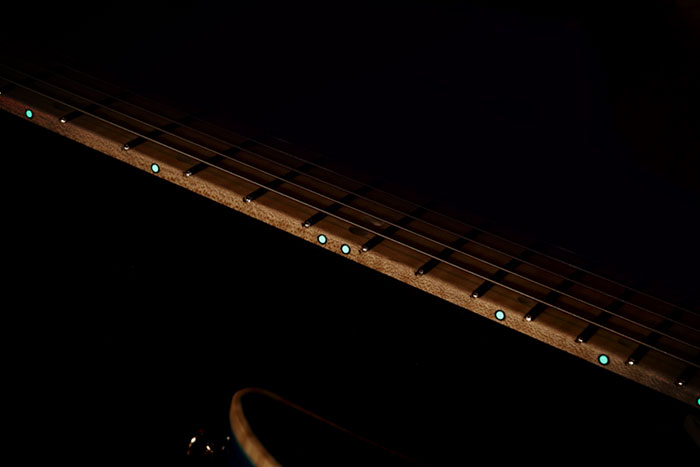 Luminescent side dot inlays
The luminescent side dot position marks make it easy for players to see fretboard position marks when performing on dark stages.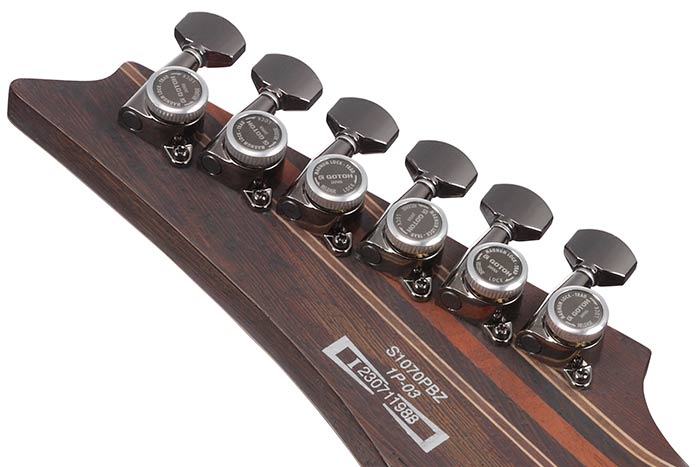 Gotoh® MG-T locking machine heads
The Gotoh® MG-T locking machine heads achieve incredible tuning stability, cutting down string-changing time.
FEATURED VIDEO