Korg G1BAIRWH 88-key RH3 Kronos based Concert Digital Piano w/Bluetooth Audio Playing, White,Bench Incl
This item is out of stock.
Reserve one now. We will contact you with an estimated delivery date. Questions? Contact us here.
With unparalleled sound and a beautifully expressive playing experience, the G1 sets a new standard for the digital piano.
The breathtakingly detailed sound and dynamic feel of the G1 provides the pianist with every possible shade of musical expression. Based on decades of ground breaking piano sound technology from KORG, makers of the award-winning KRONOS, and a precisely engineered keyboard that responds perfectly from gentle pianissimo to powerful fortissimo, KORG have created a unique digital piano.
The technology of the G1 is so advanced you can even see it; the beautifully crafted slim-line cabinet of the G1 is a result of KORG's unique history of musical instrument design and audio technology. Finally, there is no compromise between superb sound and impeccable design.
Creating an immersive sound experience from a digital piano as compact and stylish as the G1 is a truly remarkable achievement. When you see it, touch it, and hear it, the KORG G1 will change your perception of digital pianos forever.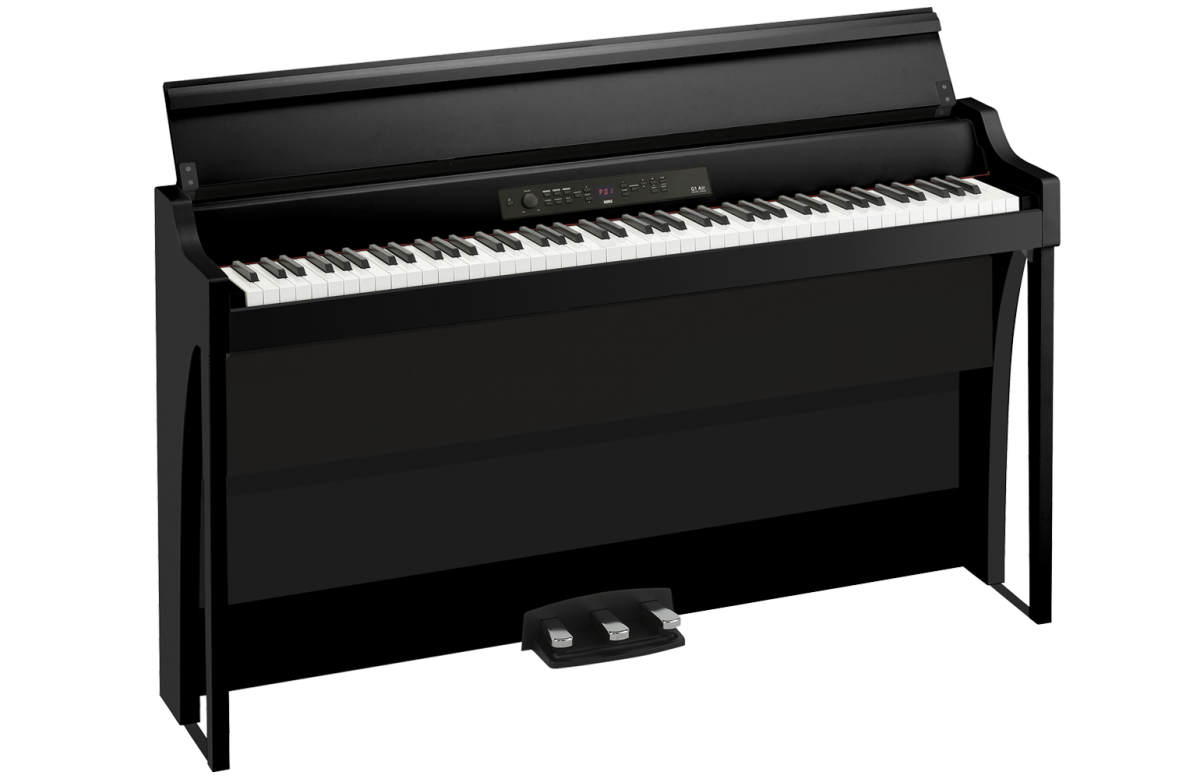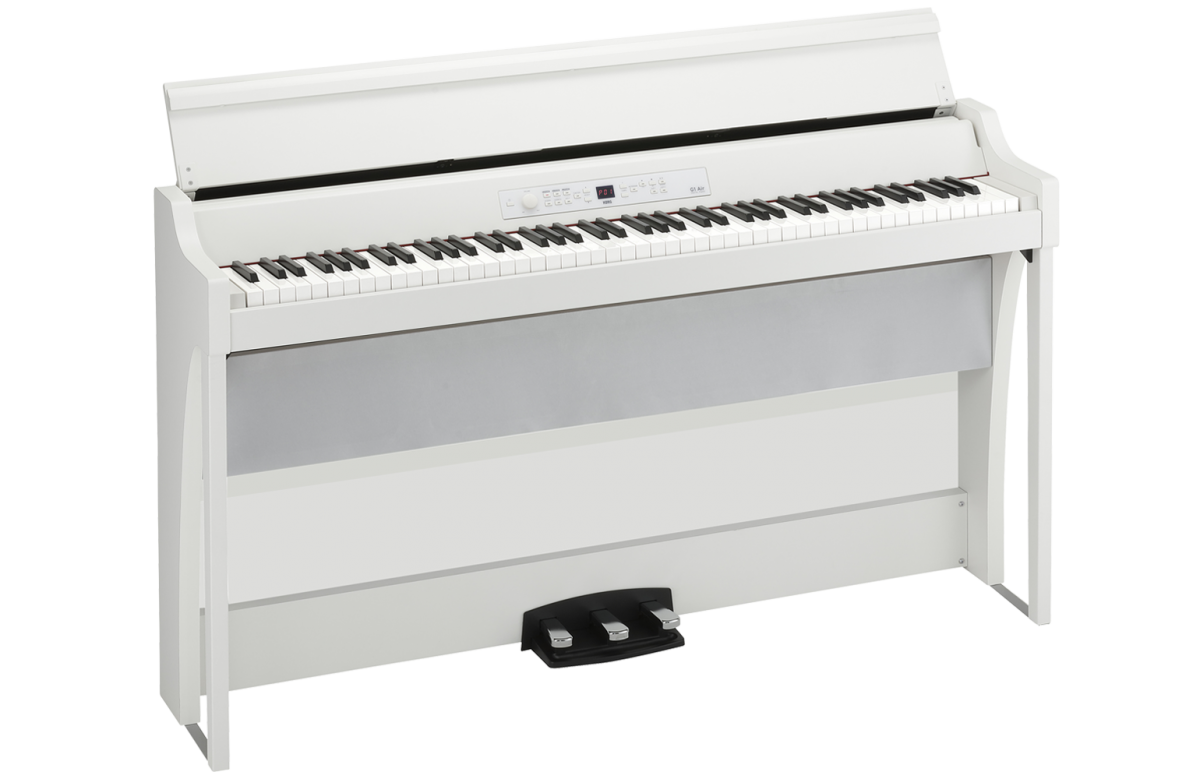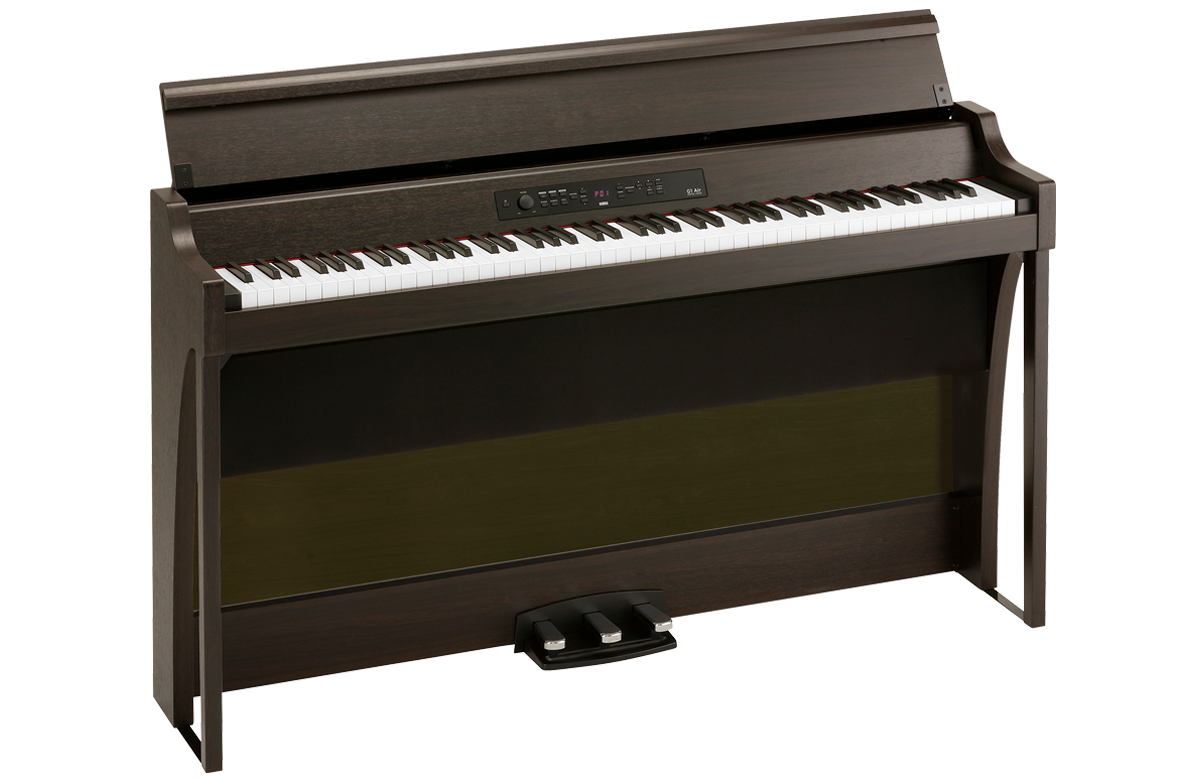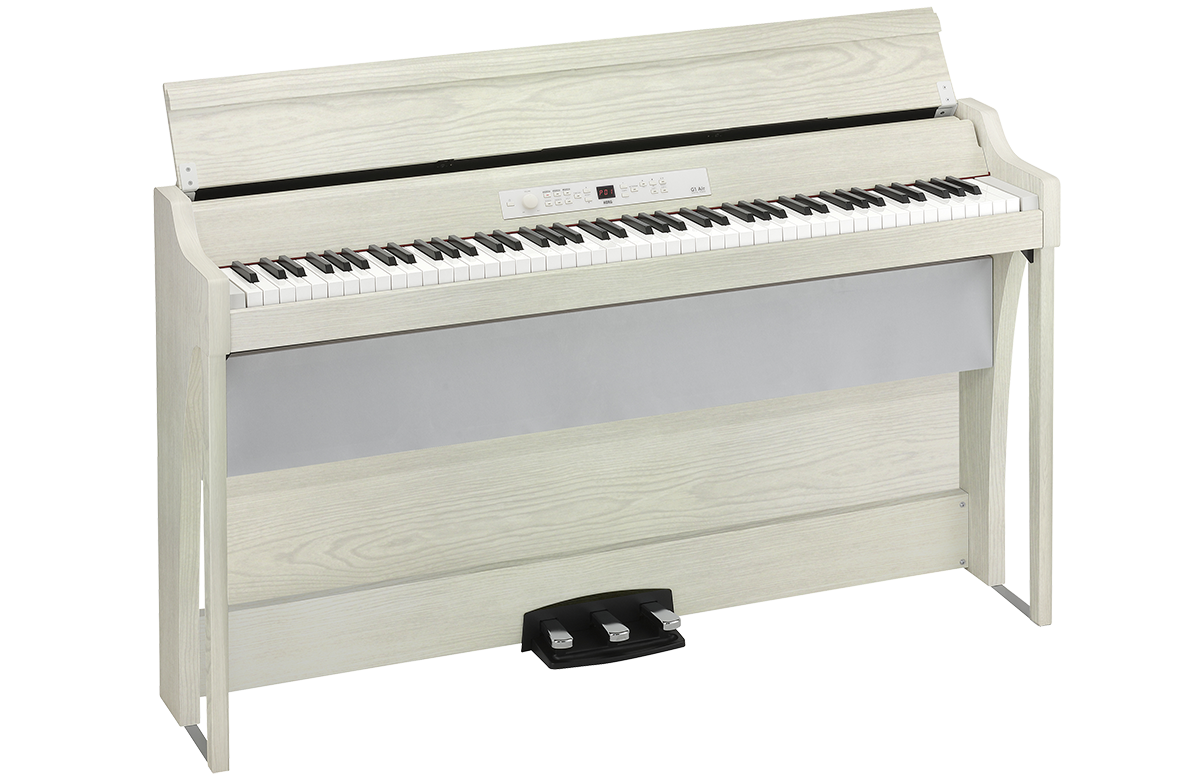 Now available in white woodgrain with a restful feel.
The G1 is Korg's flagship digital piano in its concert series, now available in a new color "White Ash" that features a welcoming woodgrain finish. The tasteful texture blends naturally with other furniture, lighting up the whole room to match its beautiful sound. Enjoy a high-end finish to match a high-end playing experience.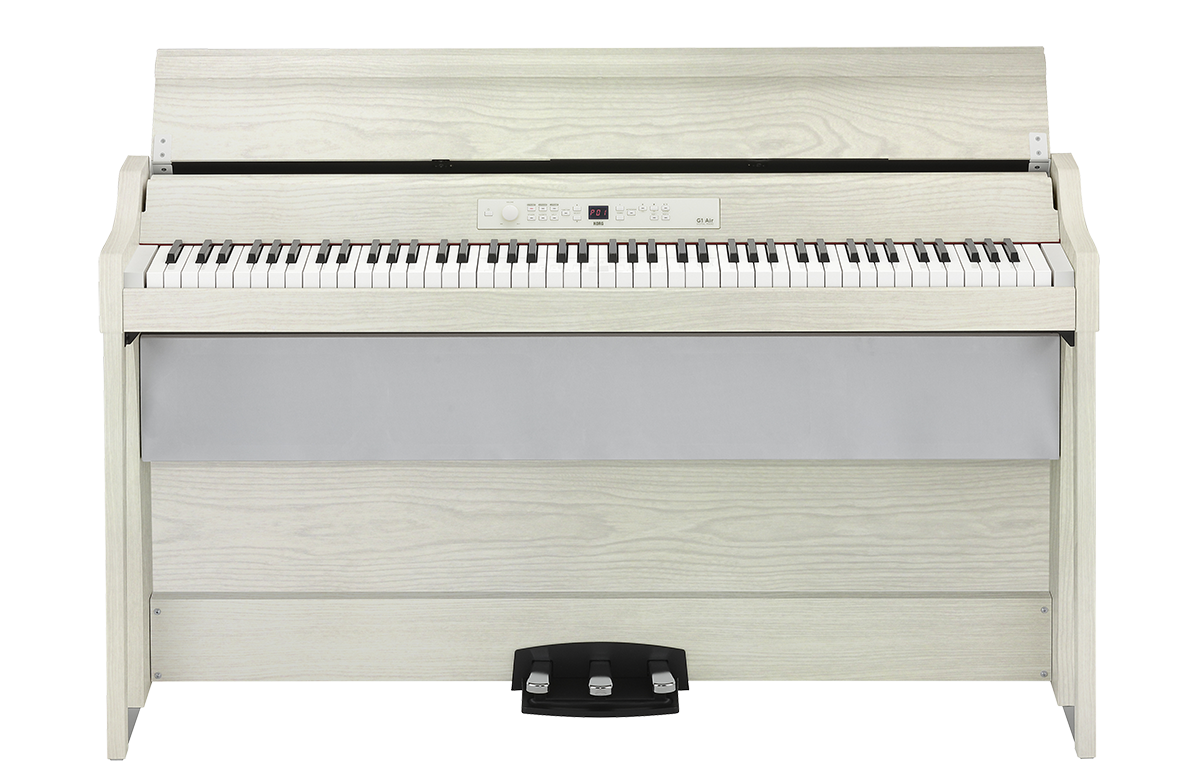 G1 Air / G1 - Introduction Video
Korg G1 Air: With Unparalleled Sound And An Expressive Playing Experience
Click here for YouTube videos featuring KORG G1 Air.
The sound of three of the world's finest concert grand pianos
Multiple-layer samples for ultimate realism
Digital recreation of grand piano string and damper resonance for ultimate realism
RH3 keyboard accurately simulates acoustic piano touch and response
Newly developed amplification and speaker system
Contemporary design cabinet available in 3 color options
Bluetooth audio playback
Made in Japan - Premium Japanese Quality