Korg 88 Key Digital Piano w/Stand and Pedal in Black- SP280BK | BENCH EXTRA
This item is out of stock.
Reserve one now. We will contact you with an estimated delivery date. Questions? Contact us here.
NOTE: Digital Pianos are oversized and do not qualify for free shipping. They do qualify for discounted shipping
Beautiful piano sound, and stylish design that matches your decor
Piano players of all levels appreciate playing an instrument that faithfully reproduces the sound and feel of Concert grand piano. Korg's SP-280 offers that experience in a beautifully-designed digital piano that's ideal for your home or as a partner on stage.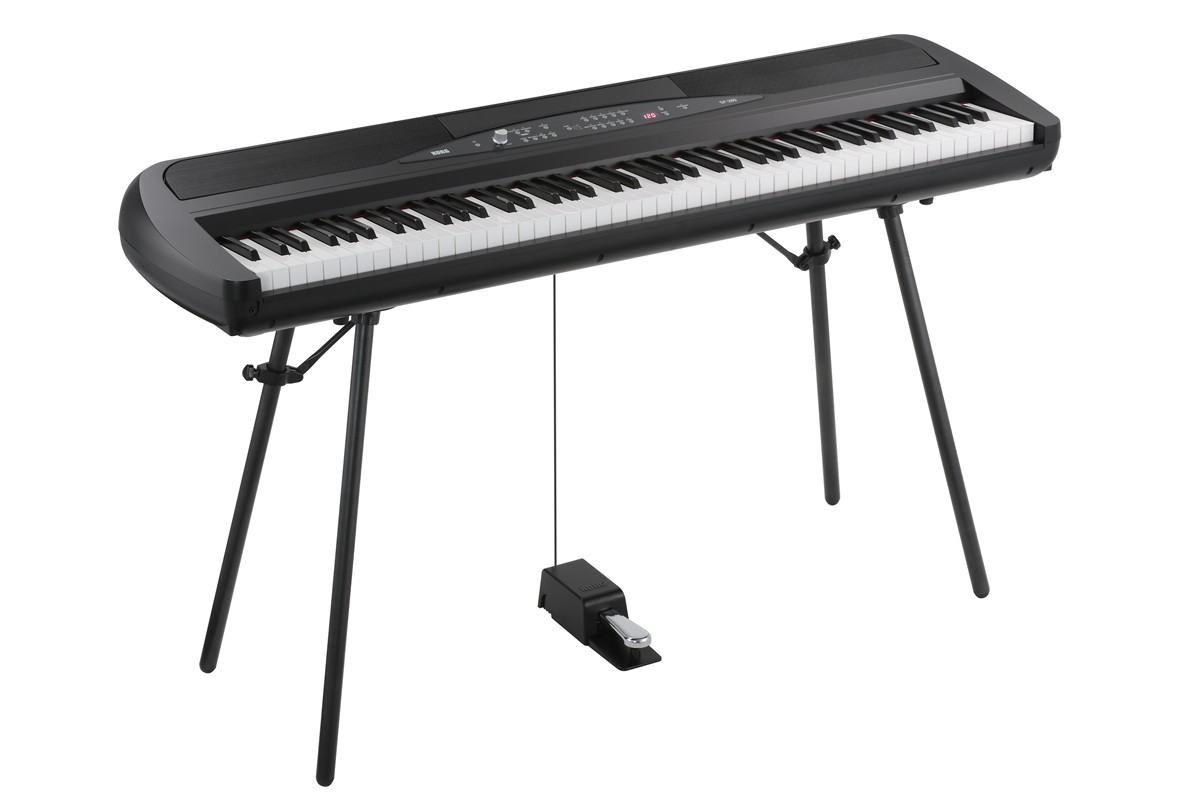 FEATURES
Rich, dynamic acoustic piano sounds that are enjoyable to play
Authentic vintage electric piano sounds, perfect for live performance
High-output amp section produces plenty of volume
Stylish design
Natural Weighted Hammer Action (NH) keyboard faithfully reproduces the touch of an acoustic piano
Lightweight design makes transportation easy
Newly designed stand is light and easy to attach
Stereo audio input is provided, for playing along with external audio sources




Stylish design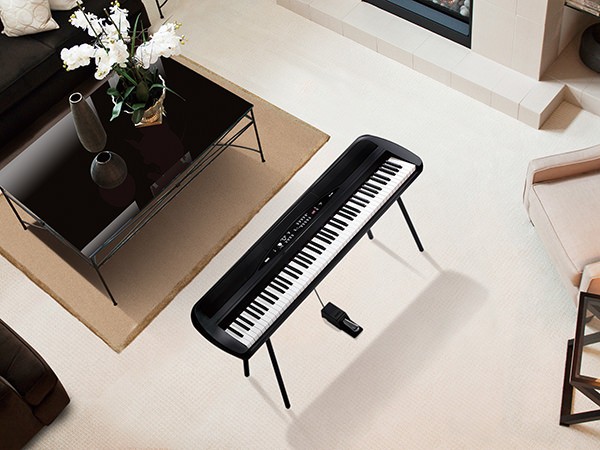 In the spirit of Korg's SP-250 digital piano, which was highly acclaimed for its distinctive design, the SP-280 achieves an even more stylish appearance. Its modern, curvilinear aesthetic will match any decor, and attention has also been paid to the design of the instrument's back side, so that it will also look good on stage. This design eliminates the fixed idea that a piano should be played with its back to the wall, giving you the freedom to place your instrument wherever you like. You also have a choice of color–black or white–to best suit the atmosphere of your room.



Natural Weighted Hammer Action (NH) keyboard faithfully reproduces the touch of an acoustic piano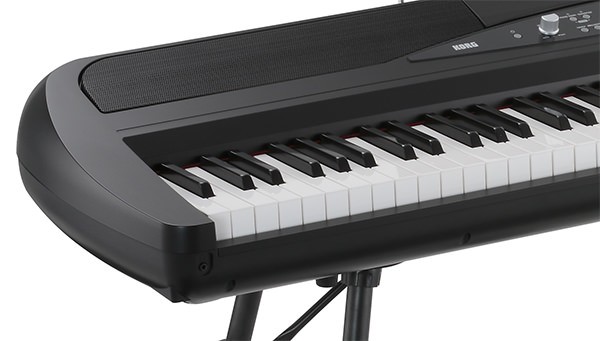 The Natural Weighted Hammer Action (NH) keyboard provides the same playing feel as on an acoustic piano, with heavier action in the lower register and a lighter response as you play upward into the higher register, and allowing the nuances of your playing to be faithfully expressed by the sound. The Key Touch Control function gives you three levels of adjustment to specify how your playing dynamics will affect the output, letting you enjoy performing in a way that suits your own playing touch.
Three effects





There are three effects: brilliance adjusts the brightness of the tone, reverb simulates the natural ambience (reverberation) of a concert hall, and chorus adds spaciousness.

High-output amplifier section produces plenty of volume
The SP-280 features two onboard amplifiers that deliver 2 x 22 Watts of output power; the highest in its class. Delivering ample richness, deep lows and sparkling highs, the SP-280's amplifiers make the expressive piano tones sound even better. Since the speakers are capable of producing high volume, they can provide plenty of power for a small live event without requiring a PA system to be connected.
BENCH NOT INCLUDED