Radial SB-1 Acoustic Compact Active DI for Acoustic & Bass - R8000110
This item is out of stock.
Reserve one now. We will contact you with an estimated delivery date. Questions? Contact us here.
StageBug SB-1
Compact Active DI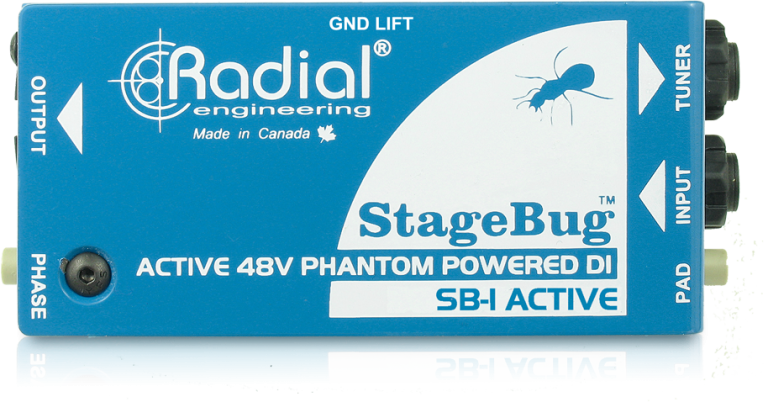 Active direct box for acoustic and passive bass
Ultra compact to fit in your guitar case
Plug & play easy to use feature set
48V phantom powered, no batteries needed!