Taylor BT1 Baby 3/4 Acoustic Guitar
This item is out of stock.
Reserve one now. We will contact you with an estimated delivery date. Questions? Contact us here.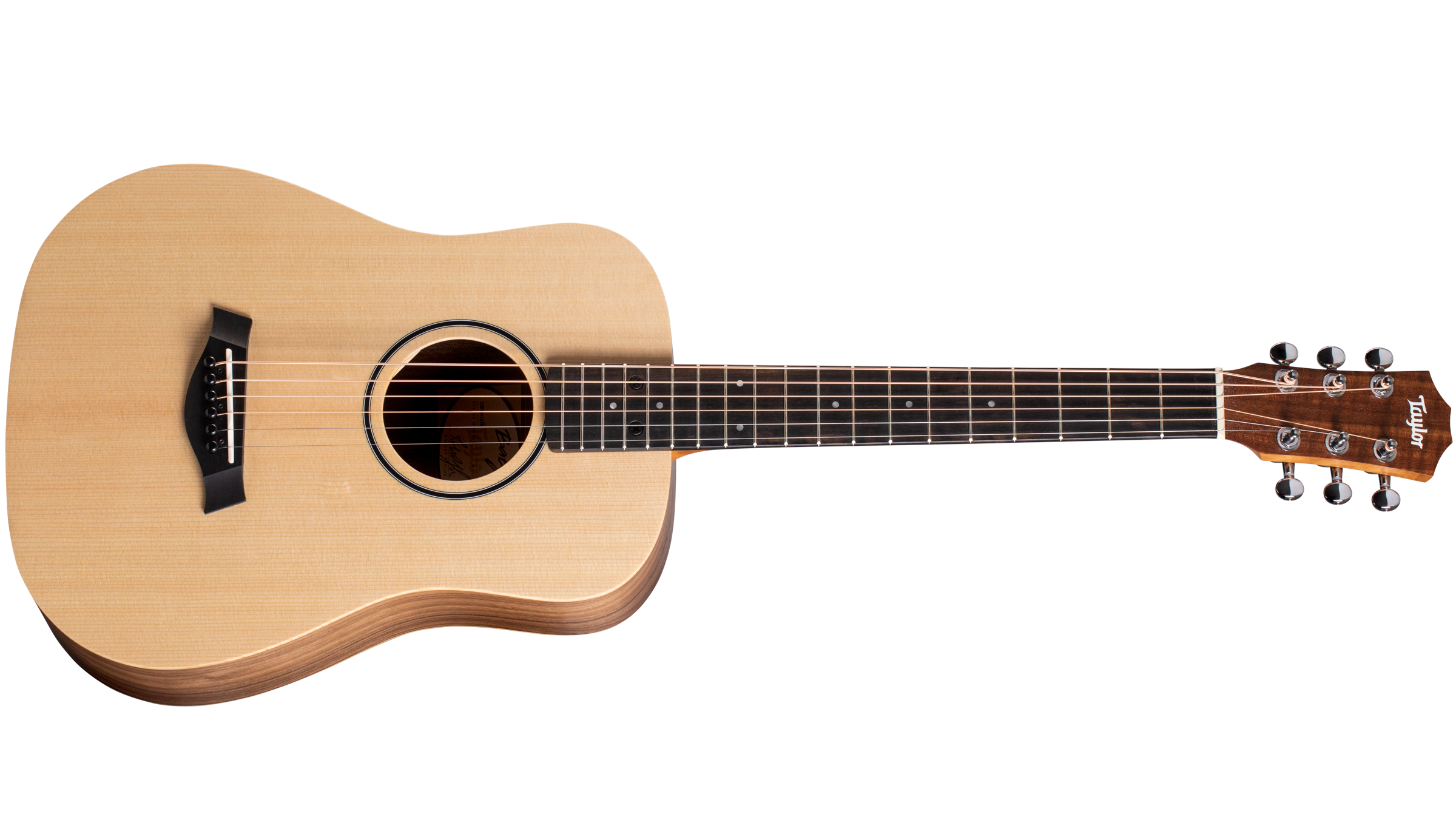 Baby Taylor (BT1)
The original Baby Taylor (BT1) helped launch the category of the 3/4-scale "travel guitar," offering new learners, young players and guitarists on-the-go an accessible option that doesn't sacrifice tone for size. The BT1 features a solid spruce that yields surprising clarity and volume, giving it enough musical punch to make it a perfect travel companion for songwriting or keeping your skills sharp while you're away from home. The Baby Taylor includes a soft gig bag.



FEATURES

Baby - A ¾-size Dreadnought that yields a surprising amount of tone.
Layered Walnut - Rich brown hues lend a pleasing aesthetic warmth to the guitars that showcase it.
Sitka Spruce - The soundboard choice for most guitars, Sitka spruce produces a broad dynamic range and accommodates a versatile range of playing styles.