Yamaha Solid Cedar Top Acoustic Electric Classical Guitar - CGX122MC
This item is out of stock.
Reserve one now. We will contact you with an estimated delivery date. Questions? Contact us here.
Yamaha's CG series are created using the experience and technology gained from decades of hand crafting fine classical guitars. A wide variety of models makes it easy to find a guitar that fits your sound and design requirements. The CG series offers rich tone with improved volume, tone quality and response, superior playability with its easy to hold neck design and comfortable string height, and elegant appearance with its simple design.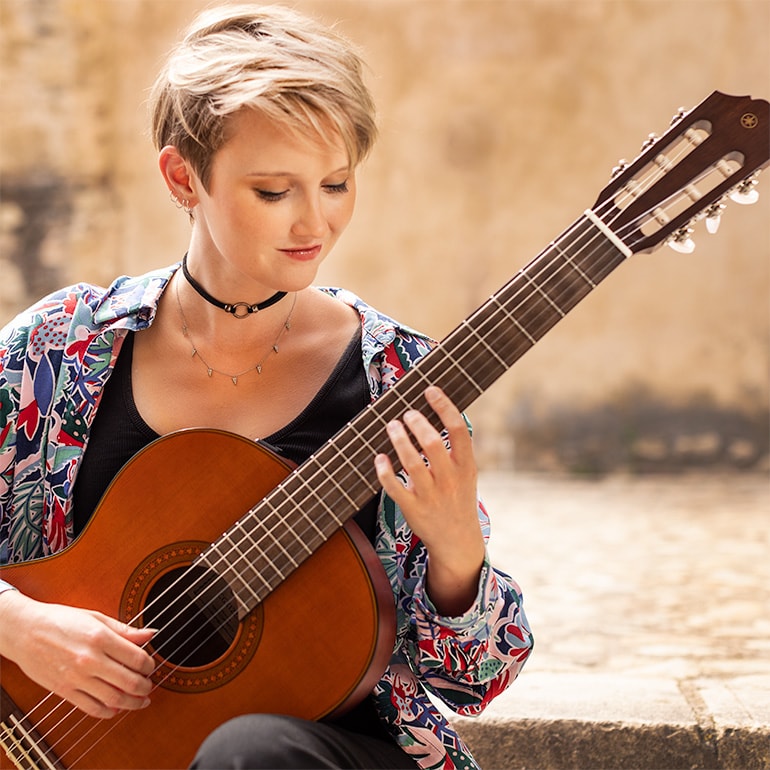 Exquisite Tone and Superb Playability
The Yamaha CG series of classical guitars offers instruments with rich tone, easy playability, and high-quality construction. Each model is meticulously built to the precise specifications of Yamaha's highly skilled builders. And all models (except CG102 & CGX102) feature solid tops. Backs and sides are made from hand-selected tone woods.
FEATURED VIDEO